UP mini 2 ES is TierTime's newest and more advanced mini 2 with updated hardware and software. It retains its predecessor's full enclosure with built-in HEPA filtration, while it has an updated control screen that has more features and functionality.
3D Printer Accessibility Redefined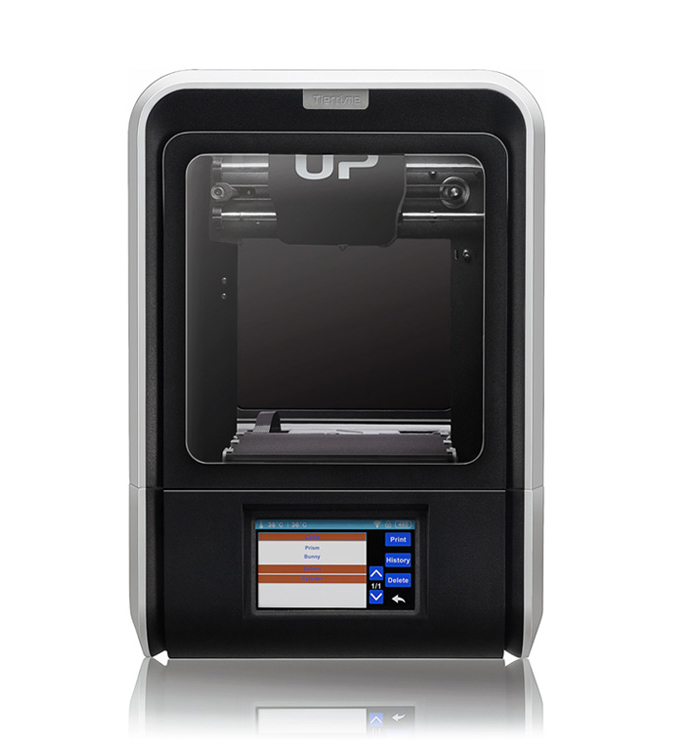 What's new in UP mini 2 ES?
The UP mini 2 ES is a more advanced mini 2 with improved hardware and software. It inherited its predecessor's full enclosure with built-in HEPA and activated carbon filter.
Coming with the feature like Tiertime print queue, it fits more in the office, classroom and home environments.
Upgradeable System, Editable Printer IP Address, Print Job Storage
Ethernet Socket, Extra USB Port, Wi-Fi
Upgraded 4.3 Inch LCD Touchscreen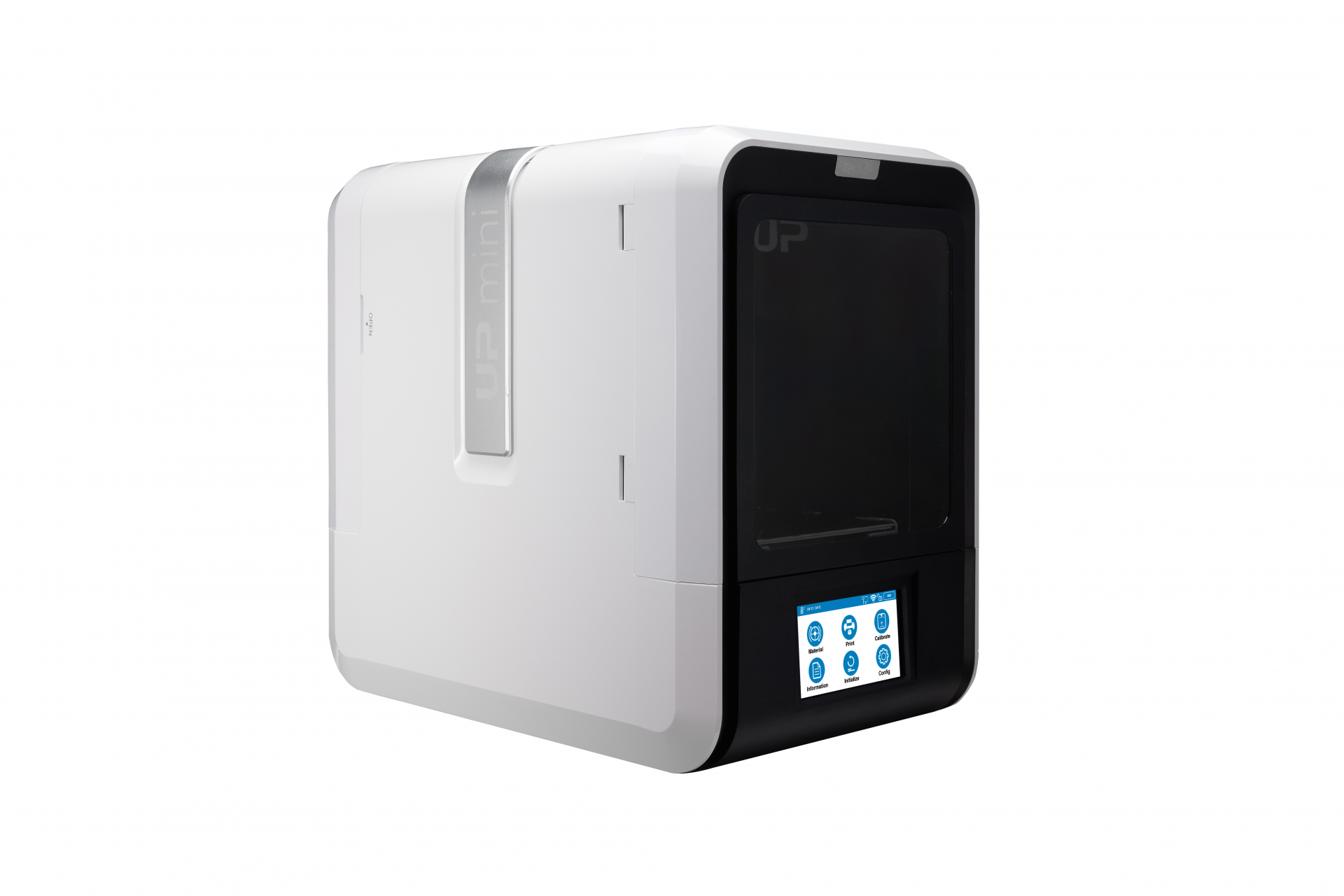 An updated control screen verses the original mini 2, it has more features and functionality, plus the ability to be enhanced via future upgrade-able touchscreen system.
HEPA and Activated Carbon Filter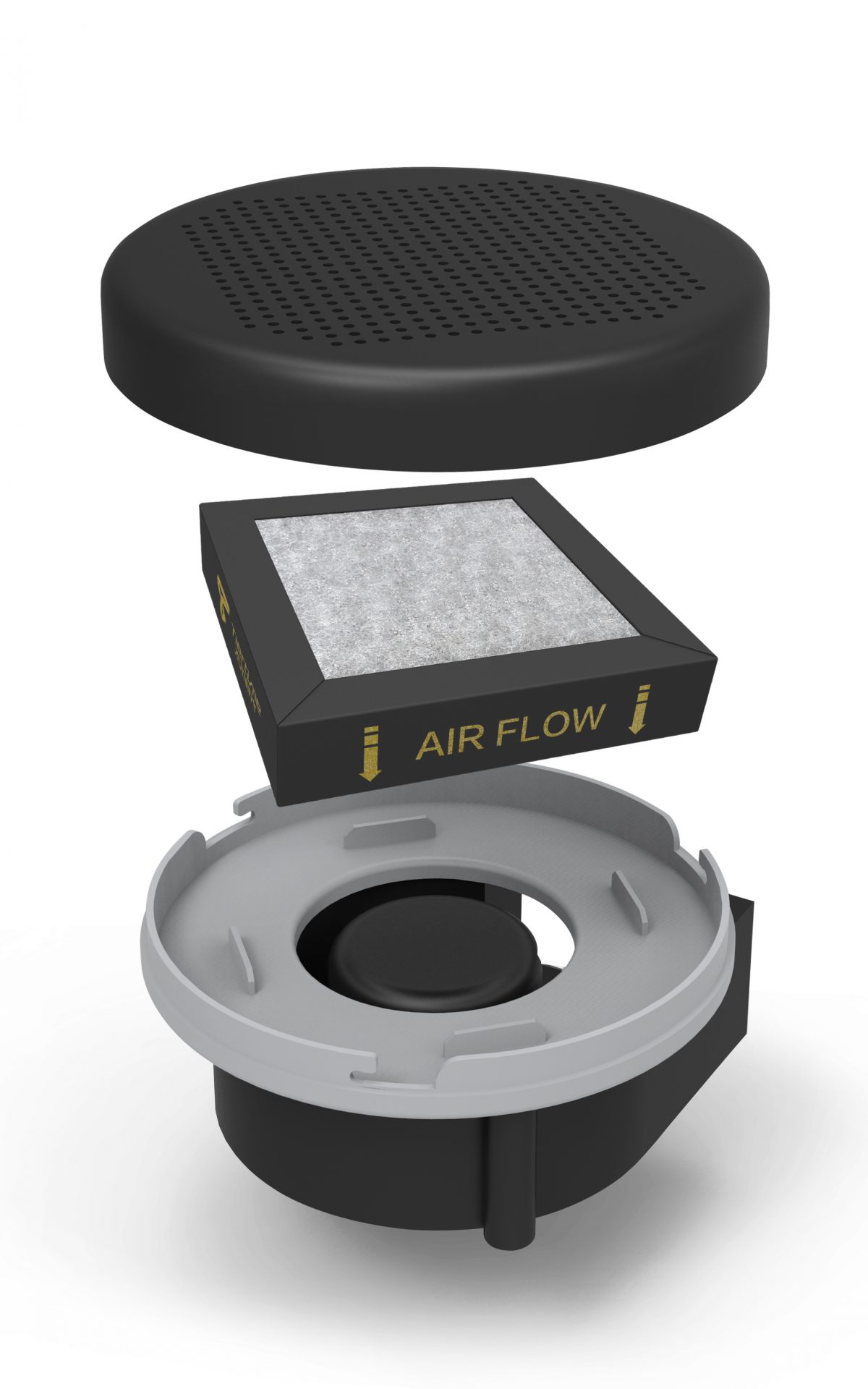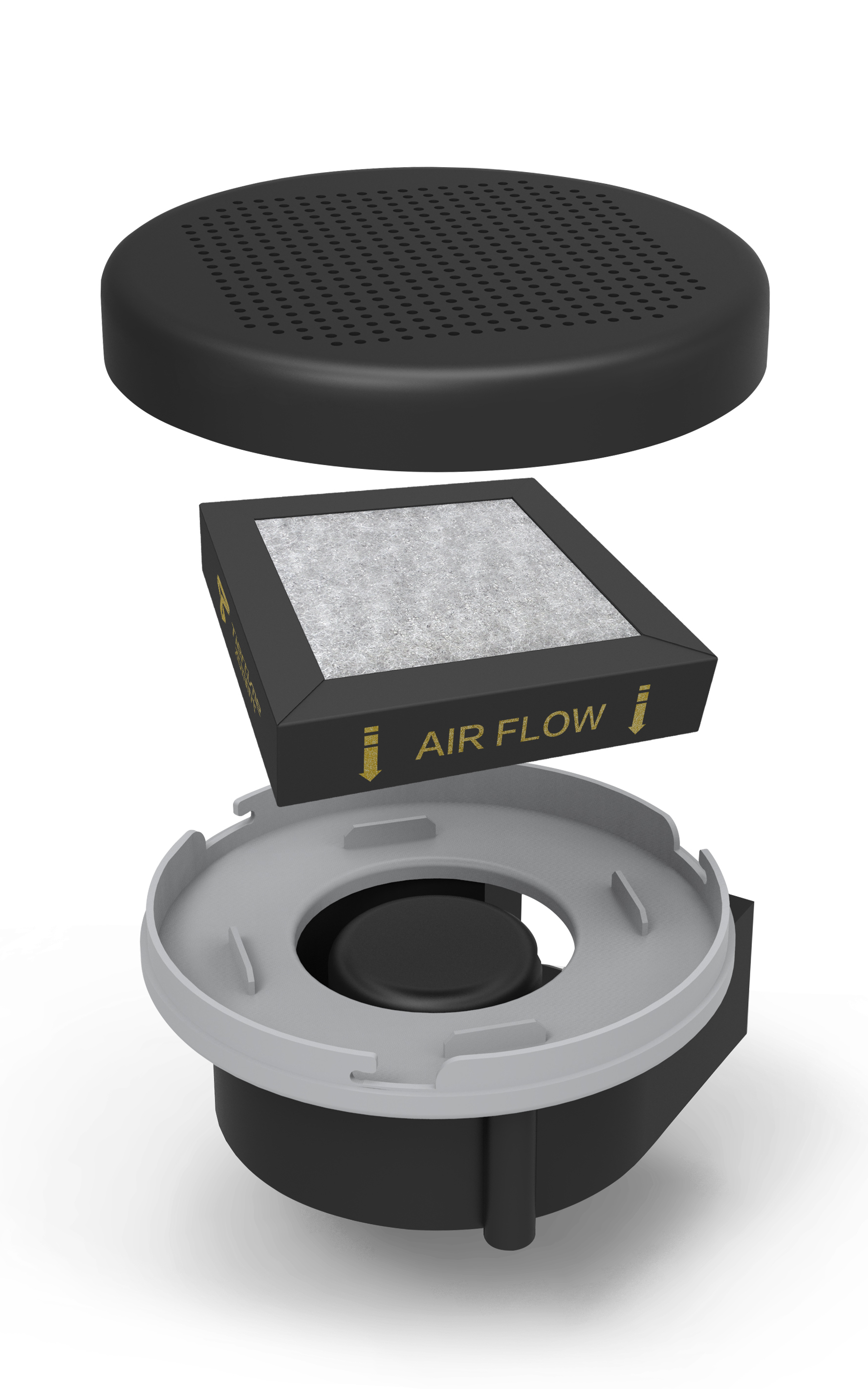 3D printing certain materials such as ABS can generate potentially harmful UFP and VOC emissions. The HEPA and Activated Carbon filter effectively reduce these toxic elements, known to be triggers for those suffering from asthma and other pulmonary disorders.
Automatically Generated Smart Support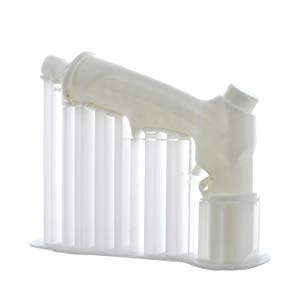 Dedicated UP Studio printing software automatically generate Smart Support structures base on mesh surface angle and area. The support and raft generated by our renowned support algorithm can be easily removed by hand or simple tools.
For advanced users, UP Studio also provides support editing function so users can optimise the support structures of base on their own preference, save material and reduce post-processing time.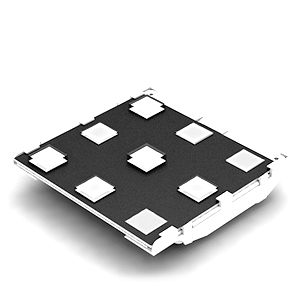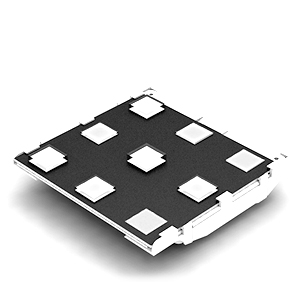 An unique feature of Tiertime UP Studio software. The software sees the build platform in a matrix of 9 areas. Each area can be measured independently for its relative platform height. The software able to remove the height difference between areas by printing a compensating raft under the model therefore the final print will be printed on a completely flat surface.
In contrast to open source software or their derivatives, which assume a perfectly flat build surface and tilting the final print in order to level. Tiertime's matrix levelling will not result in a skewed bottom surface so it maximises the dimensional accuracy of your prints.
Dimensional and Squareness Calibration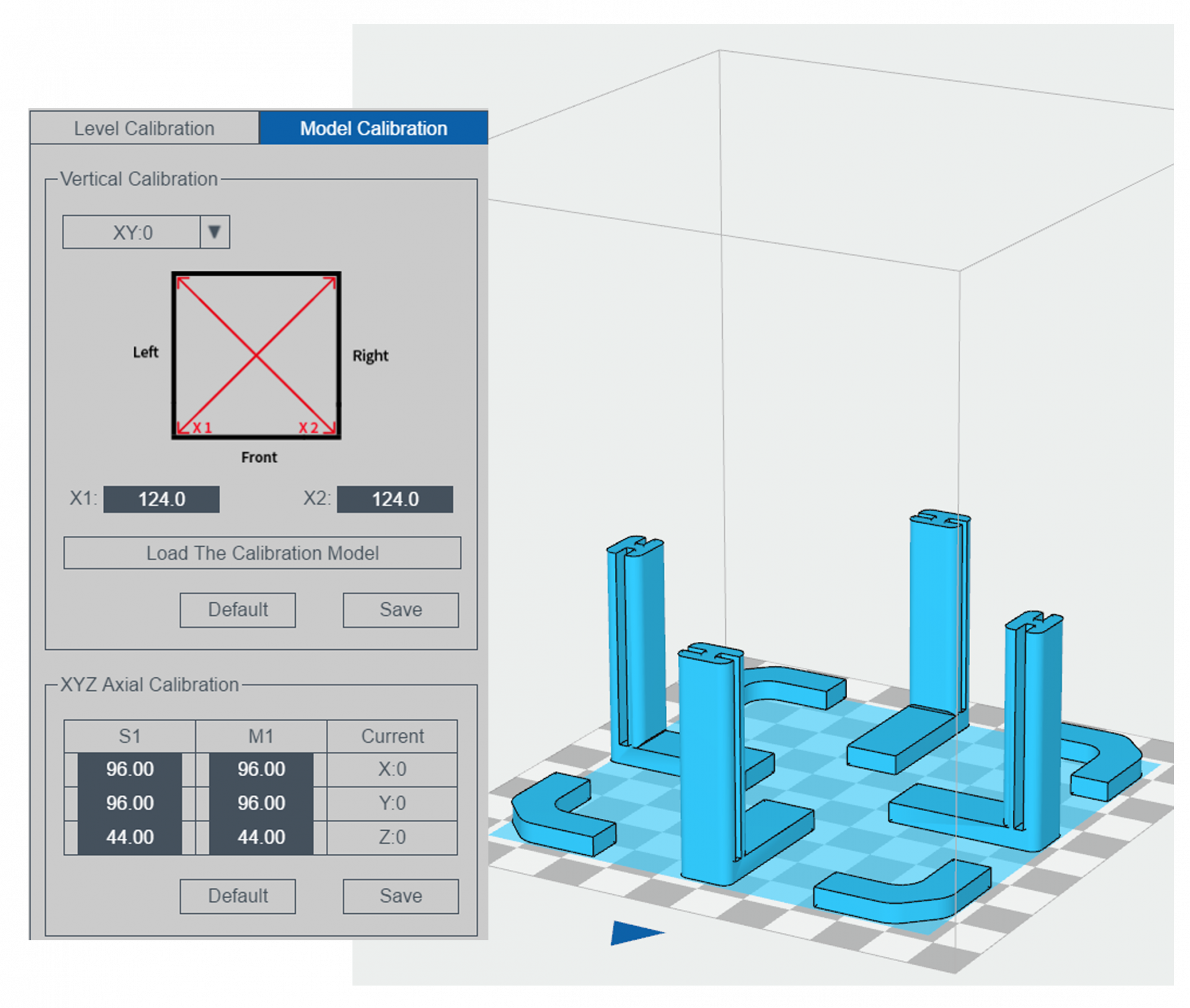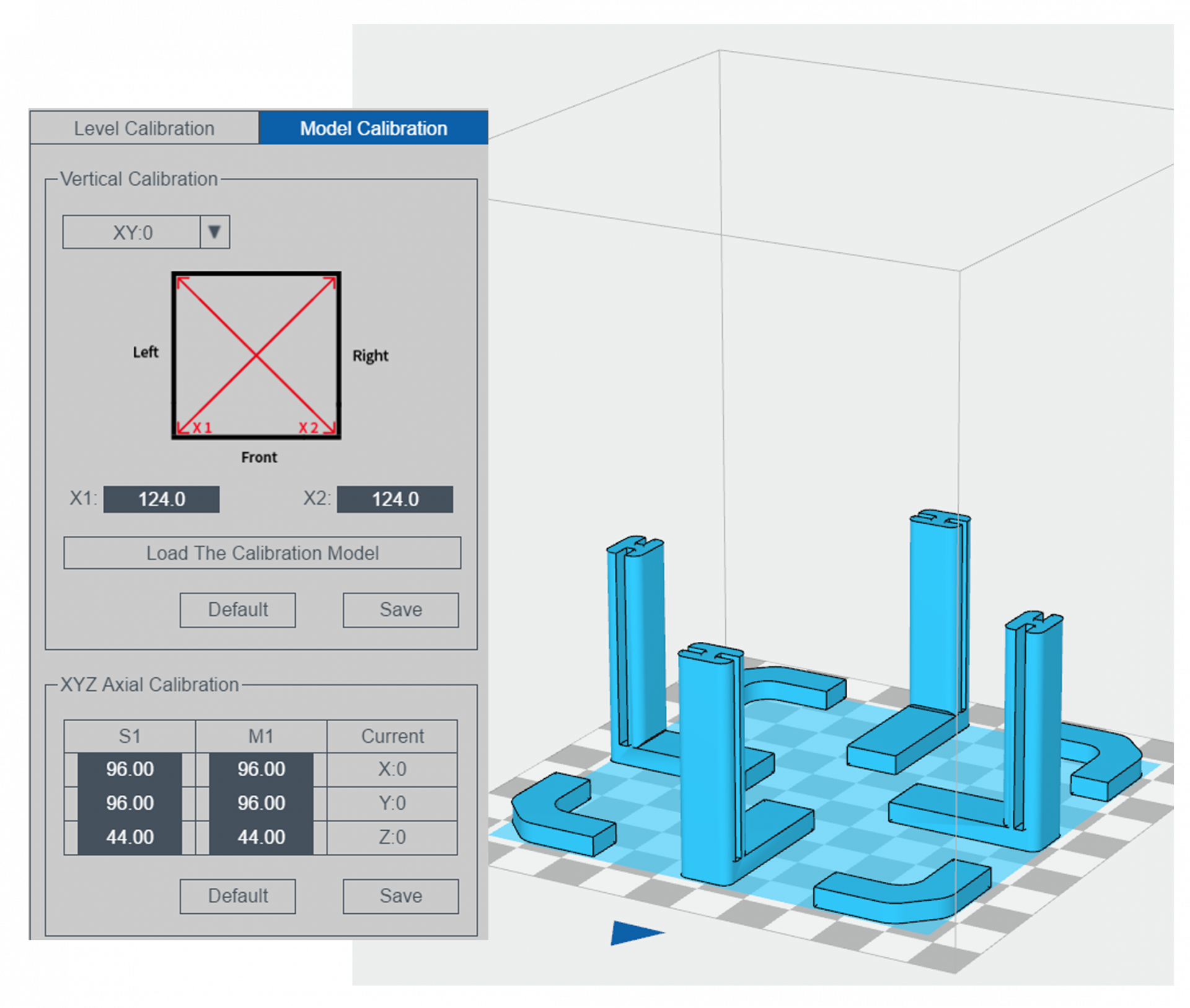 Why Tiertime's printing system special? It is not solely rely on the mechanical accuracy of the printer chassis to give accurate results. Instead, it provide extra option to correct its prints with software calibration. Users able to correct the dimensional discrepancy using UP Studio's dimensional calibration feature.
The software can also correct the squareness of printer axes, so even when the printer's mechanical structure is compromised, user still able get accurate results easily without tinkering the hardware.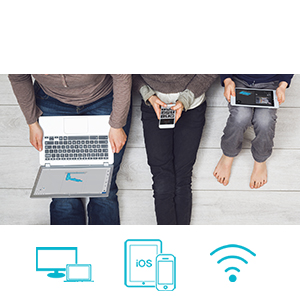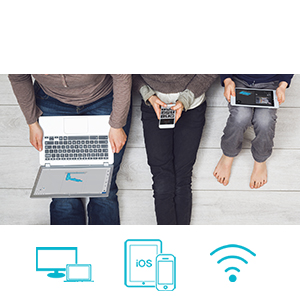 Tiertime's printing system is designed for multi-user and multi-device scenario, not only you, but also your colleagues, family members, students or whoever share the same network could send print jobs to UP mini 2. But don't worry, your printer's access can also be restricted to selected individuals by setting a private password.
Not matter you are using computer, tablet or smartphone, we provide corresponding apps for you to send print jobs by one click on Wi-Fi.
Nasty Toxic Fumes and Particles are Dramatically Reduced
The HEPA filter is an integral part of the design, and it's absolutely superb. Nasty toxic fumes and particles are dramatically reduced, to the point where it's comfortable to use this printer at your desk.


Excellent ABS PLA Printing and Robust Performance with Advanced Materials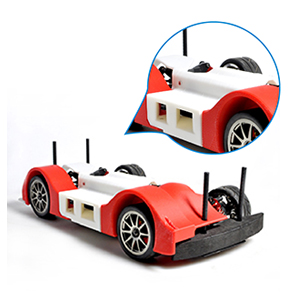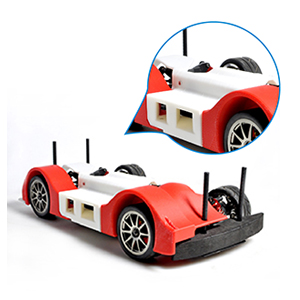 Functional Prototypes with ABS and PLA
Hassle free, reliable and high quality ABS printing of UP mini 2 is one feat that rarely found in sub-1000 USD price range, you simply cannot find another ABS-ready printer more cost-effective.
Preset PLA profile provide excellent print quality with one click.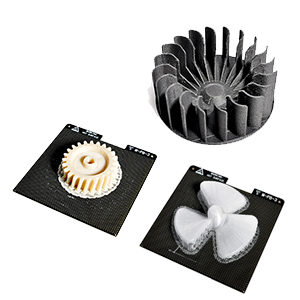 Advanced Materials: PC, Carbon Fibre and Nylon
UP mini 2 is capable of printing a variety of engineering materials to match your needs: ABS, PLA, PLA-Composites, PC/Polycarbonate, PC-ABS, ASA, PETG, PA/Nylon, Carbon Fibre and more.
One-Year Manufacturer's Warranty
Rest easy knowing your investment is safe. Tiertime warranties all UP printers against manufacturing defects for a period of one year from the date of purchase.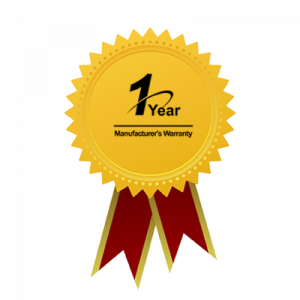 1 * 0.5 kg spool of UP Fila ABS
1 * UP Fila external spool holder
1 * Pair of heat-resistant gloves
2 * UP Perf Boards, 2 * UP Flex Boards